25th June 2006
So for the first time the 'Fly Out' Group go 'International'; with nine out of the ten participants being new to flying over the channel for lunch. It was shaping up to be an exciting day. And as it turned out, so it was – but not really for the right reasons! The participants gathered bright and early at North Weald for preparation and an in depth briefing at
'The Squadron' including weather checks and phoning Le Touquet for their pre-flight ATIS. The line-up for this mission included Paul Bazire and Julian Mitchell in G-BZWH, Alex Potter (on his first group outing) with friend Tom in G-BRBH. Alex Kenning and buddy Dan in G-AVNS and the Hutson's and guests in the C172, G-DCKK.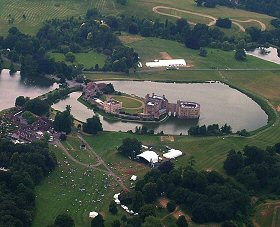 Flight Plans were in the system, advance Customs notification emails sent to Le Touquet, UK Customs Forms filed, all checked and fuelled, then it was time to mount up. The weather forecast on the other side of the Channel looked reasonable but not brilliant. With the brief being 'if you're not happy, turn back and divert to Lydd'. It was with a slight sense of excitement and apprehension that crews walked out to their aircraft. After the new experience of working out how to don lifejackets, all engines surprisingly fired into life at around the same time. The procession then started. Spacing was drawn out due the 'Wings and Wheels' weekend event using the end of the main runway, which created the need to backtrack before taking to the air from runway 13.
Within 10 minutes, all crews were airborne and the course was set for the Kent coast. Apart from DCKK who opted for the shorter hop from Folkestone, the rest of us took the more direct sea crossing from Lydd to Le Touquet. It soon became apparent that CAVOK should read 'just about OK' and we trundled on with murky patches more reminiscent of a dark November morning than mid summer!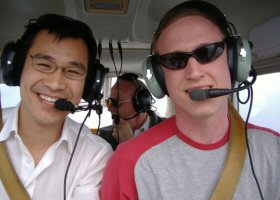 With the flight plan pre-set, we all duly tuned to London Information, which was having a busy weekend. After the initial reply 'Standby you're number 5'! We kept an ear on each other's progress who had already called and listened as the faster KK and NS reported 'coasting out' at their chosen points. On reaching the grey waters of the English Channel, the ships were just hazy blobs on an ill-defined sea. Visibility was probably in the region of 5 to 6km but the watery horizon was the most unpleasant aspect, and why does the engine always give a little cough as you cross out to sea!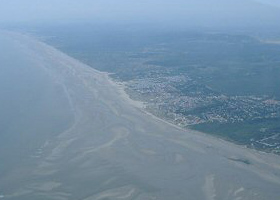 Eventually the French Coast appeared out of the murk but was still clearer then Le Touquet's ATIS. As Julian and I got closer and were handed over to Le Touquet Tower it was clear that the controller was under a little pressure. Vis was now down to 4km and we could hear (only just with WHs radio being problematic again) that KK was being held over Boulogne, there was an aircraft on an ILS approach and several others were attempting to land on R14. After a rather frantic 10 minutes with WH having to orbit some 5km out to sea, KK being cleared down the coast into a left base join, NS now in the picture with an attempt by the controller to dump them back with Lille Information, BH plus several others bringing up the rear, it was with some relief that wheels finally kissed tarmac and all our aircraft were safely parked in front of the terminal.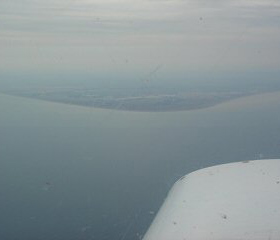 Following a thorough passport check, landing fees paid and return flight plans filed, it was off for the very pleasant, if slightly drizzly, 25 minute walk into this lovely French Coastal town with it's collection of stunning well manicured properties lining the wide tree lined avenues.