31st May 2015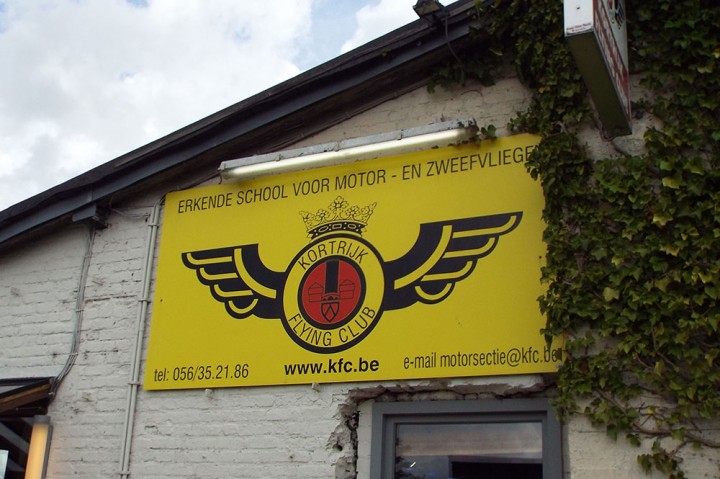 Having had a rather dry year so far with the fly outs due to the variable weather, there was a lot of anticipation for our planned two day trip to St Omer in France and then onto Kortrijk, Belgium for an overnight stay. Alas, once again the forecast got the better of us but at least that didn't spoil the trip. The weather on Saturday was going to be good but fronts sweeping in on Saturday evening and into Sunday would make the return 'iffy' to say the least. I therefore made the decision to cancel the overnight (thank goodness for Ibis Hotels flexible booking rates) and make it a day trip to Kortrijk instead. This was to be a new destination for almost all the group, a challenge in itself given the places we have been to over the years. Our planned stop in St Omer to visit the huge WW2 V2 Rocket bunker 'La Coupole' would have to wait for another day.
Kortrijk Airport (EBKT) has customs on site, so we could plan to go directly there rather than having to stop enroute. An early get away was planned to try and make the most of the day and with nine aircraft and nineteen participants it was going to be quite a big trip. Jonathan Senior and friend Tony were joining us in the Diamond 'FAB1', as were Gordon Horscraft in the 'GEEP' and Simon James and Audrey in their Cirrus 'ZG' so there was a good mix of aircraft on show.
The weather on the morning was lovely and being the first to fly with my short hop over from High Cross in 'VB' to meet the others I could fully appreciate the crystal clear visibility that awaited us. The group was a flurry of activity in getting everything prepared, flight plans (most by Sky Demon or Rocket Route now) GAR forms, fuel, aircraft checks and lifejackets always takes a while and today was no exception. Malcolm J and JR were first off the blocks as usual but being in our C152 G-MN this time they didn't want to be too far behind the rest of us when it came to lunch!
I had emailed Kortrijk the day before to warn them of our arrival en mass, not that it was required but just for courtesy and to allow them a bit of time to decide where to park all of our aircraft (a problem that we have encountered in the past). Most routings were going to go via Dover VOR (DVR) then the short sea crossing to Calais, through their overhead and then more or less a straight track direct to Kortrijk, although a few were routing further north towards the KOK VOR. Around a 1hr 20 min flight but crossing two FIR boundaries (Paris and Brussels) something worth thinking about for a flight plan if submitted the old fashioned way (like I do them).
The most direct route out to Dover took us straight through Southend's recently acquired huge swath of airspace and there was some discussion as to whether they would allow a transit by our stream of aircraft. As we prepared for departure the cloud started to form and we were looking at some quite lumpy cumulus at around 2500ft but the route was looking pretty good.
Southend were very accommodating and allowed all of our reasonably spaced group to transit over towards the Isle of Sheppey and Sheerness. The visibility was still great and we could already see the outline of the French Coast from Whitstable harbour. I love days like this! With the big radar gap caused by the demise of Manston we changed to a very busy London Info for the Channel crossing and we reported 'coasting out' at Dover. The cloud melted away over the water to leave a beautiful blue sky, but again we could see another build up of very lumpy cumulus over the French Coast.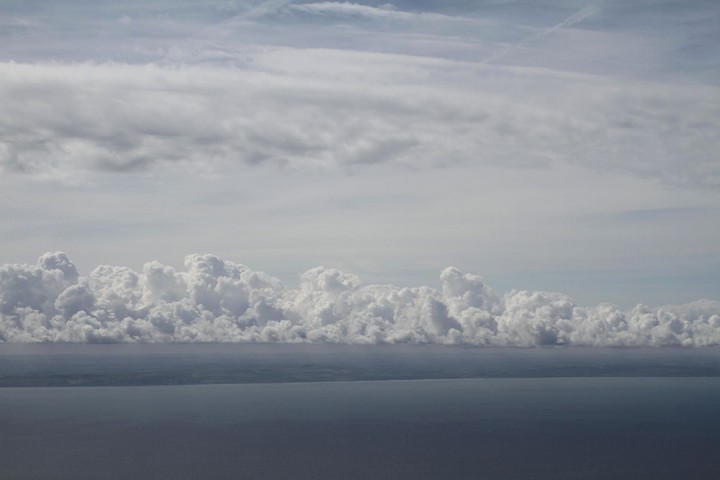 Approaching the FIR boundary we left London Info and changed to Lille Approach requesting a flight information service and crossing of Calais at 2500 ft. That was no problem and with our Lille squawk of 6100 we headed towards Calais harbour assisted by the healthy tail wind.
Taking the route we were on would mean crossing three Belgium Danger Areas EB R 24A and B and EB R 25 which could mean flying as low as 1100ft to get under the latter. These are linked to the Belgium Air Force base at Koksijde (where we visited last year) and we knew that generally at weekends they are inactive. An aircraft well ahead of us confirmed that with Lille, which meant we could stay on track and height as planned. The cloud however, was a fair bit lower on the French side and we had to come down to just under 2000ft to maintain VFR. At times it was really quite dark and we could see a few showers dotted around. That height did give us a good view of the big migrant camp of tents and tarpaulins nestling in the sand dunes just to the east of Calais, not a pleasant sight but a first hand view of the problem facing the locals and the authorities.
It's pretty flat countryside all the way into Belgium and approaching the boundary we left Lille Approach and went direct to Kortrijk Radio on 120.250 giving them a call at 15 miles to run. It was runway 24 which has a left hand circuit at 1000 and an entry via a reporting point Whisky, which is at the junction of two main roads so is pretty easy to find.
As we passed Ypres we had a great view of the city and the Menin Gate Memorial to the Missing, dedicated to the 90000 + British and Commonwealth soldiers who were killed in the Ypres Salient of World War I and whose graves are unknown. Looking across the calm and tranquil flat lands towards Kortrijk it was difficult to imagine the countless horrors suffered by the troops in WW1 at Flanders and in the battles for Passchendaele on those very fields.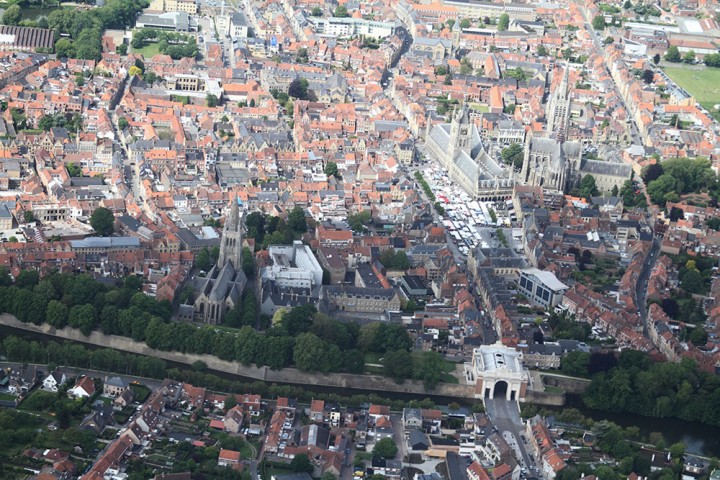 Brought back to the present day to concentrate on the numerous position reports by other aircraft heading into and out of Kortrijk we descended towards and reported at point Whisky. From Whisky it was onto the downwind leg which followed the canal towards the city and as we turned base there was a great view over the old central part which we planned to visit.
It was a trice lively on the base leg with the wind now up around 15 to 18kts, but with it only about 20 degrees off the runway heading and with 1900 metres to play with, it didn't present a problem.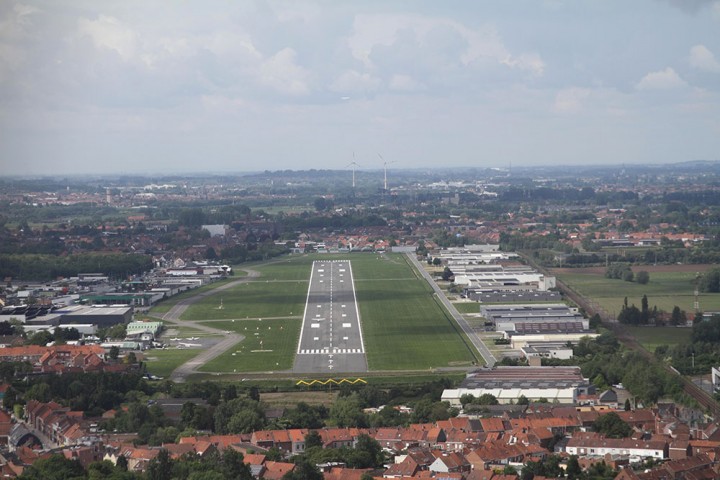 Landing close to the numbers allowed us to vacate first left to reach our nearby grass parking area easily. Three of the airport firemen were out directing us in and keeping us all nice and tight in the limited space available. With our group arriving in close proximity we headed over to the small but modern-looking glass terminal. The customs and immigration formalities were being dealt with by a very nice Police Officer who had all our aircraft details already there. After a passport check we were directed to the tower where we had to fill in a log sheet from which we would be invoiced by post for our landing fees. Our friendly Police Officer not only issued maps of the city but also kindly called the cabs for us.
After a short 11 euro cab ride we were in the main tourist area of the old town near the Grote Market which gave easy access to the main area of interest. Given it was the 30th May, it felt like January and with the wind, cold and darkening sky it wasn't one of those days that one wants to wander about in parks. Unfortunately after about 30 minutes of gentle strolling we had really 'done' the best bits including the main historical attraction of the medieval Broel Towers and found ourselves back in the main square.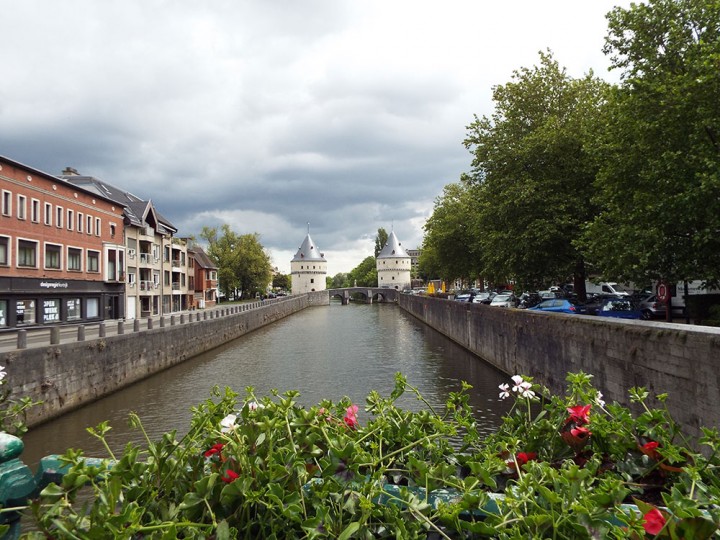 With it now starting to rain that meant only one thing, it was time to eat. Although there was lots of seating outside of the various restaurants around the square this was definitely a day to eat inside. Finding one that can take 20 people without booking can be a bit of a challenge. Malcolm and I managed to find what we hoped was a suitable venue in the 'Cantate' restaurant and with the owner shuffling other people around managed to give us a couple of big tables. Despite the décor and lighting not being that inspiring and the service rather slow the food turned out to be extremely good. Shame about the long list of Belgium beers that were available having to remain untouched!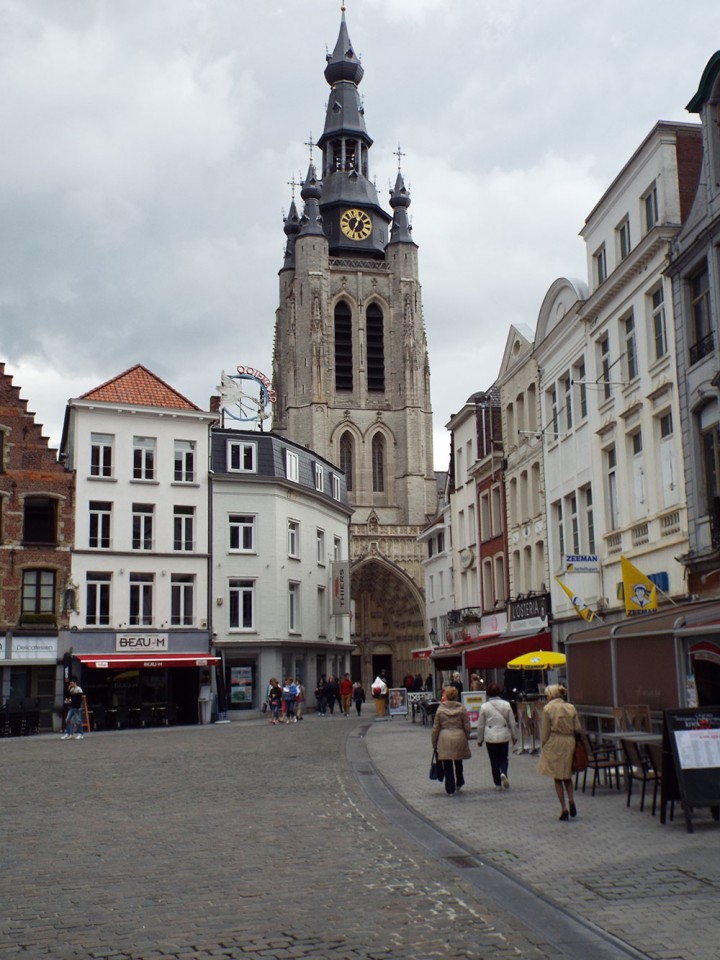 After lunch we went for a wander through the long pedestrianised shopping street which was probably pretty good if you actually wanted to go shopping. Most of us felt that it was probably time to head back and return to North Weald slightly early. Kortrijk appears to be a nice place and as a visitor it's fine for a day out but we weren't overly disappointed that we weren't actually staying the night and having another day there. Unfortunately like so many of the cities that we have visited over the years, Kortrijk suffered heavily in both wars which resulted in much of the very old historic areas being totally destroyed, something that shows with the very different mix of architecture around. In fact due to its strategically important railway yards the city was attacked by 300 RAF Lancasters on the 21st July 1944 in support of the advancing Allies after D Day. With over 5000 bombs dropped you don't need much imagination as to the damage inflicted. So it was back into the cabs for a return to the airport and heading into the Kortrijk Flying Club for a coffee. This was quite small, very welcoming and served excellent coffee.
With the weather checked and the flight plans in we went 'airside' via the departures door and were met by another smiling and helpful Police Officer. With the wind still relatively strong it was a 24 departure with the run up area being very close to our parking area before continuing up taxiway 'A' to the hold. With all checks complete our departure was directly out towards Whisky once again ensuring we didn't track to the north as we had been warned that the nearby Moorsele Airfield was active with gliding. The route back was more or less the outbound reversed but this time with a 25kt headwind it slowed things down a bit. The cloud base was much higher and only scattered and with the visibility still great it made for a very pleasant flight back, especially as we coasted out at Calais. The reflection of the sun on the sea highlighted the line of ferries in and out of the port and the white cliffs of the English coast looked resplendent as always in the distance.
Reporting 'coasting in' to London Info as we crossed Dover was followed by an easy trouble free flight over Kent and up towards Canterbury where we called Southend Approach for a zone transit. Again a clearance was no problem, for us it was not above 2000ft and we were changed to Southend Director on 128.950 for the actual transit. With the rest of the group in tow we headed back into North Weald where the wind had dropped significantly from that morning. This made a landing on the grass runway, basking in the afternoon sunshine irresistible, especially when the smell of freshly mown grass drifts into the cockpit after landing.
Although it was supposed to have been a longer overnight trip which should have included another stop at least, we managed to get in a very good day out, which included a new stop for almost all of our group, me included. It was also very good experience for our newer members in transiting new airspace, a channel crossing, danger areas and various different accents on the radio as well as slightly different procedures. As stated above Kortrijk is overall a nice city but with the cold and cloudy weather it probably didn't show its full attraction to us. Being very close to the City itself and with its own customs facility the airport provides a good flying day out or as an alternative stop to Calais if you are heading further east to a non-customs airfield and you certainly won't find one more welcoming.
As always a big thank you to all who took part.
Paul