14th April 2012
Fortunately the tafs were good and the actual weather was even better than advertised when we met up at North Weald. The trip was going to be straightforward with a routing out towards Dover and direct to Calais. Once at Calais we were to have lunch in the airport restaurant before returning via the same route to North Weald.
With the new guys having been talked through the flight plans, GAR forms and the French Customs notifications as well as the routing, nav, radios, plb requirements etc it was time to mount up. Getting enough lifejackets together for all those taking part was just doable with a bit of borrowing from other members. I would suggest that those of you planning regular cross water trips consider buying one of your own to avoid the risk of not having a group one on a future occasion..
This was a very popular trip with all six NWFG aircraft taking part with the 172's and NUKA all being 3 up plus Jonathan Senior and myself in 'VB' and Nadav Livni and his father joining us in Nadavs Zambian registered PA28 9J-RBC. Unfortunately one of our guys had to drop out at short notice due to his father being taken ill.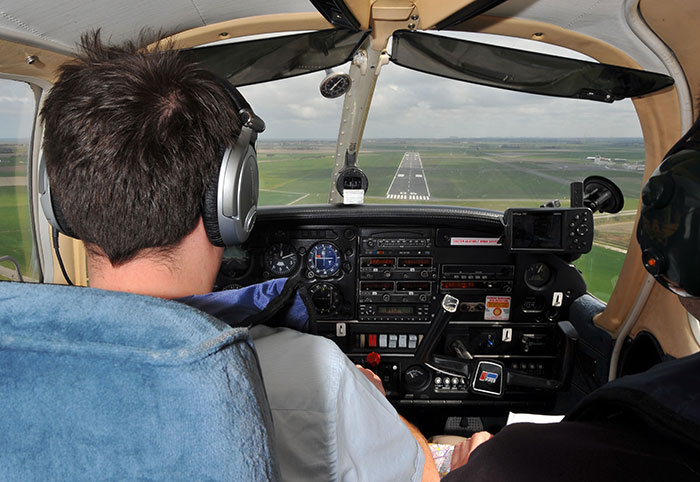 There was quite a mixture of excitement and a little apprehension in the air from the new guys as the crews prepared for the off and it was easy to understand why. It's quite a big step that first trip and it's easy to become a little complacent after one has done it a few times and to forget your own first nervous trip across the sea.
As we departed from 02 and turned out towards Ongar, the wind was quite light, the viz excellent and the cloud scattered at around 2300ft. Routing out towards the north Kent coast was simplicity itself and the group were progressively all calling into Southend and then Manston Radar for services. Various levels were being taken with some of our aircraft electing to stay under the scattered cloud whilst the others like Jonathan and myself progressively climbed as the airspace allowed to get up above or between the brilliant white fluffy cumulus, the smooth air above topped off with a bright blue sky. Reporting that we were 'coasting out' as we crossed the DVR VOR at 4500ft we headed out for the cross water leg in the cracking viz. Listening to the Calais ATIS indicated a broken layer of cloud at 1500ft and a somewhat more lively wind there at 040/15kts.
Having talked and eaten too much as usual as well as having been totally weak in being swayed by Jonathan into a poisonous probably 1500+ calorie chocolate dessert it was time to waddle back to the aircraft. Watching all the guys busy around their aircraft and donning their lifejackets on the long line of the apron was impressive. Soon we were calling up in sequence for start having listened to the ATIS and then taxing out in a stream towards the 06 hold.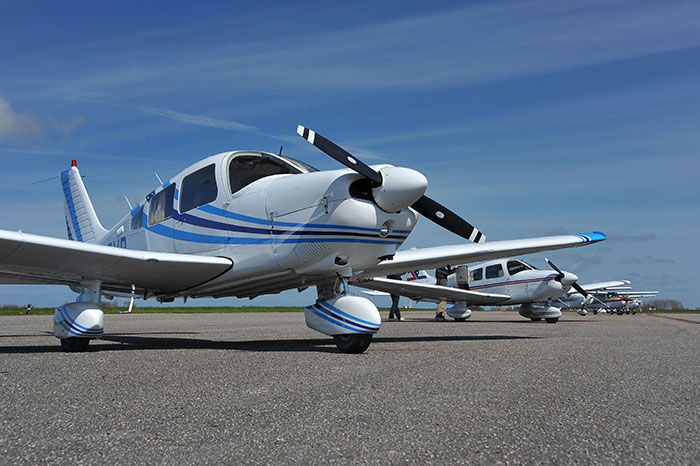 The cloud had broken up significantly whilst we were lunching and with left turns out from 06 we were straight over the sea and heading back towards the welcoming White Cliffs already clearly visible in the distance. Routing back was once again simplicity itself with the clear air giving great views over the whole of Kent and up towards London again with services from Manston and Southend Radars.
Everyone was safely back in at NW around an hour or so after starting at Calais with most of the new guys remarking how straightforward it was especially having had the guidance to make that first step across the water. It turned out to be a great day weather wise, a very useful experience for our newer members and a good excuse for a decent day out for our veterans.
The link to Alex Belonins recording of the trip from MM posted on youtube gives a good flavour of the trip.
http://www.youtube.com/watch?v=9Le8JNyWnJM&feature=channel&list=UL